Wednesday, October 25, 2023 | 10:00AM PST | 1:00PM EST | 6:00PM BST
Autonomous drones have revolutionized underground mapping operations. With their ability to operate in dark and dangerous environments, uncrewed aerial vehicles provide mappers with easily operated tools that allow access to places human mappers could never go. Moreover, the addition of sophisticated imaging technologies allows for improvements in many operations, including equipment inspections, locating and mapping buried steel pipelines, and more.
This webinar will bring together experts from the underground mapping industry to discuss the current state of the technology and the many ways mappers are adapting autonomous vehicles to their work. These professionals will also offer advice for individuals looking to add UAV technology and related systems to their underground mapping operations.
---
Speakers
Raffi Jabrayan, Vice President, Business Development & Commercial Sales, Exyn Technologies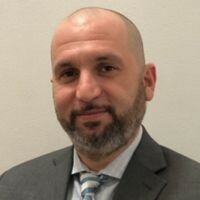 Raffi Jabrayan is the VP, Commercial Sales and Business Development for Exyn Technologies. He oversees the expansion of the business internationally in the mining and construction sectors, as well as penetration into other industries. A large part of his role at Exyn is to help miners leverage the data produced by Exyn's autonomous aerial robots to streamline underground inspections, enhance operational efficiency and reduce risk.
Prior to joining Exyn, Raffi managed digital and technology innovation projects for Dundee Precious Metals and was intimately involved with operationalizing new technologies into Dundee's workflow. Raffi oversaw the scouting, due diligence, implementation and post integration assessment of Dundee's digital and technology projects. Raffi is a seasoned mining professional with practical experience at both the plant and corporate level in various capacities, and has completed the Digital Business Strategy Program at MIT Sloan as well as Driving Strategic Impact from Columbia Business School.
---
Mehdi Laichoubi, CTO, SKIPPER NDT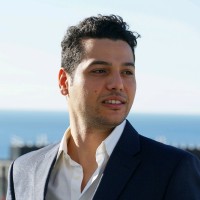 Mehdi Laichoubi is an Aerospace Engineer and Chief Technical Officer (CTO) at Skipper NDT. He leads R&D programs related to Unmanned Aircraft Systems (UAS) in the following areas:
Design of embedded systems for airborne magnetic measurement
Magnetic data interpretation applied to buried pipeline networks and facilities
Algorithmic and geolocation
Mehdi is the Inventor of one patent related to SKIPPER NDT's technology and the author of papers on 3D mapping of buried pipelines.
He holds a Master's degree in Aerospace Engineering from Pennsylvania State University and a Master of Engineering in Energy from École Centrale in France.
---
Moderator
Scott Howe, Editorial Analyst, Commercial UAV News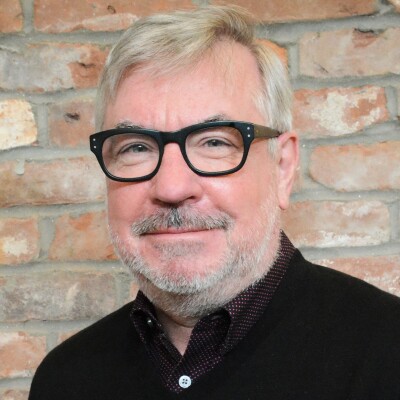 Scott Howe is the Editorial Analyst for Commercial UAV News. He is a writer and editor with more than 35 years of experience working in fields such as higher education, healthcare, finance, and insurance. A native of Massachusetts, he currently lives in Portland, Maine.