On-demand Webinar | Free
Being an emerging technology, the commercial drone industry is constantly shifting and changing, but 2020 has been particularly marked by significant changes. Companies from all over the drone ecosystem are dealing with new challenges and opportunities like never before. Each experience is providing businesses with important new insights and understandings on how to deal with this industry as it is today, and how it is shaping up to be in the future. With the desire to shed some light on those insights, ideas, and experiences, Commercial UAV News will be bringing together panelists from all corners of the industry to discuss current and future trends, ideas, and strategies in a multipart series.
---
Speakers
Dean Attridge, Head of Business, Evolve Dynamics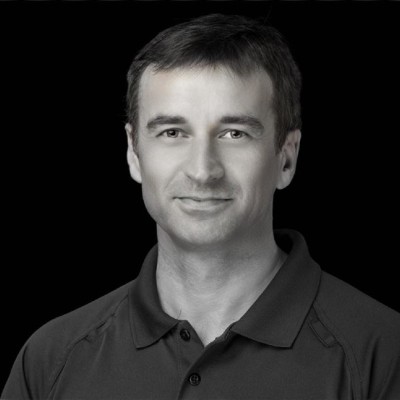 Dean completed a 32 year military career. Serving in the British Army, Dean became a Helicopter Pilot in 1990 and flew Lynx helicopters worldwide. On the UK`s purchase of the Apache Attack Helicopter, he was selected amongst the very first crews and attended training at Fort Rucker. Dean also instructed on the Attack Helicopter fielding team and subsequently flew multiple combat tours in Afghanistan.
In 2008 he transferred to the Royal Air Force to fly MQ-9 Reaper and served at Creech AFB in Nevada. Dean also served on exchange with the USAF at Holloman AFB where he was a senior instructor and evaluator on MQ-9 Reaper. Dean is a FAA and EASA Flight Instructor on both Helicopter and Fixed Wing aircraft.
Dean continues to work with STRAX Intelligence Group and has agreed to assist Evolve Dynamics, a British UAS manufacturer establishing a presence in the US.
Chris Johnston, CEO, Sierra-Olympic Technologies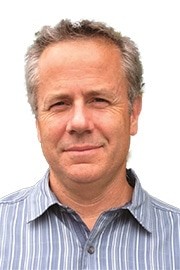 Chris Johnston is the President and founder of Sierra-Olympic Technologies, Inc. Located in Hood River, Oregon, Sierra-Olympic Technologies was founded in 1995 and specializes in thermal imaging technology. Johnston has been a fixture in commercial infrared and focal plan array industries since their beginnings in the late 1980s, in Santa Barbara, California. Throughout his 30+ career, Johnston has worked with virtually every cooled and uncooled infrared camera technology the industry has seen. Under Johnston's leadership, Sierra-Olympic has evolved into one of the world's largest independent suppliers of high-value infrared imaging technology for unmanned systems. Johnston relocated the company from the Washington state to Hood River in 2010. The small town in the heart of the Columbia River Gorge is an unassuming tech-industry hotspot, with a particular concentration of unmanned aircraft technology. As an added bonus, the area also an outdoor recreation mecca with an abundance of year-round activities to help keep his family and growing team healthy and happy.
Stas Mozolyuk, Founder & CEO, Avision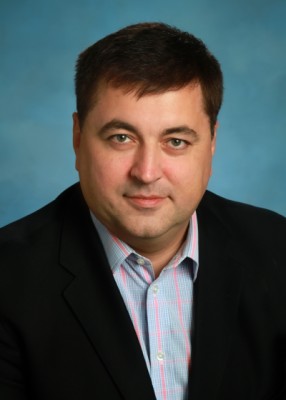 Stas Mozolyuk is a founder and CEO at Avision, Inc. Prior to Avision, Stas led technology teams at GE, Sony, and BNP focused on systems architecture, enterprise integration, and program management. In collaboration with NASA and FAA since 2015, Stas led UTM architecture definition, Avision UTM implementation, and various UTM initiatives including NASA TCL1-4, FAA UPP, and Swiss U-space Remote Identification. Avision is an FAA approved UAS Service Supplier for LAANC and UTM provider for the advanced air mobility national campaign. Avision airspace and flight operations management system powers BVLOS operations for drone delivery and public safety.
Dr. Tristan Allouis, CTO, YellowScan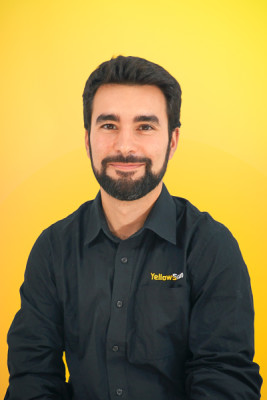 Tristan Allouis has led the development of YellowScan systems since 2012. His areas of expertise include computer science, remote sensing, technology development and forestry. After a Master's degree in engineering, information technology and electronics from ESIEA (École Supérieure d'Informatique Électronique Automatique), Tristan's research focused on forest mapping using Lidar data. He received his Ph.D. from AgroParisTech.
Phil Mann, General Manager Advanced Technology Labs Americas, a Yuneec Company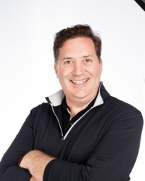 Phil's passion is building the infrastructure behind the internet of things and smart cities. Based in Silicon Valley, he has a wealth of experience leading high technology companies successfully across multiple vertical markets and globally. As General Manager Advanced Technology Labs Americas, a Yuneec Company since 2019, Phil is unlocking the value of drones for Public Safety, Construction, Security, and Delivery with an open platform approach. Previously he was VP of Sales at Humatics, an IoT and Smart City company pioneering microlocation technology to revolutionize autonomous solutions in the connected world. In 2015 Phil joined 5D Robotics as CMO, whom Humatics acquired in 2018. Phil has penetrated industrial, logistics, drones, electric vehicles, and smart city markets around the world to enable true automation. Earlier Phil served as General Manager at Microsemi, a $5B company focused on precise positioning, navigation, and timing solutions. He also led Symmetricom's sales, a $200M company where revenues grew across a broad suite of global markets and solutions. Phil has lived in Ottawa, San Jose, London, Munich, and Hong Kong. He holds a Bachelor of Science Degree in Electrical Engineering and Computer Science from Queen's University at Kingston, Canada.
---
Moderator
Danielle Gagne, Editorial Analyst, Commercial UAV News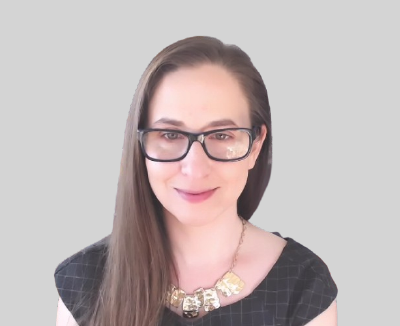 Danielle comes to Commercial UAV News from an editorial background in higher education publishing where she edited books on every topic from financial risk management to nanotechnology and morphing wing technology. During that time, she reported and conveyed the business needs and expectations between all points of her organization and the technology team, working closely with IT development. This skillset led her to Diversified Communications and the commercial UAV industry, where she is excited to be able continue to report important technology news and developments to a wider audience.