On-demand Webinar | Free
The needs of the drone industry are constantly changing as technologies, regulations, adoption, and workflows change and mature. Industry leaders from across the space will draw on their extensive knowledge and experience in the industry to discuss all the trends, insights, and challenges they think are in store for 2022 and beyond.
---
Speakers
Romeo Durscher, VP of Public Safety, Auterion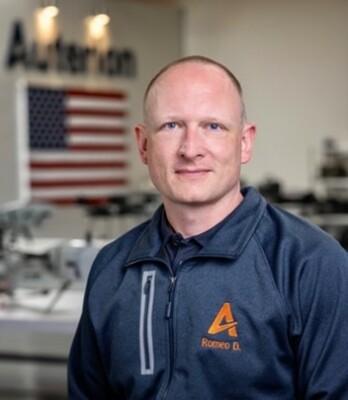 Romeo Durscher is the Vice President of Public Safety at Auterion, the premier end-to-end operating systems for commercial drones, based on open-standards, flexibility and choices. Born and raised in Switzerland, Romeo came to Auterion after 6 years at DJI, where he built the public safety vertical and has become one of the most trusted global leaders and evangelists in small Unmanned Aircraft Systems integration and deployments. Prior to joining the drone industry, he spent 13 years at NASA's Solar Dynamics Observatory.
Part of his work is advising first responders and humanitarian organizations on proper drone use and data integration, collaborating with R&D teams on hardware and software solutions, and expanding the drone ecosystem to enhance fully integrated end-to-end solutions and workflows.
Romeo has actively participated in drone missions for search and rescue operations, natural disasters, such as the Tubbs, Carr and Camp Fires in California, emergency responses, and various training exercises. He has led global partnerships, such as European Emergency Number Association (EENA), to develop protocols, standards and best practices for public safety officials to integrate drones into their workflows.
Commercial UAV News named Romeo "One of the 25 Most Influential People in the Commercial Drone Industry", as well as "One of the Top 7 Drone Visionaries in Emergency Response & Public Safety". The non-profit global organization DRONERESPONDERS awarded him with their first "Public Safety Drone Leadership Award" and the Unmanned Tactical Applications Conference awarded Romeo with the "The Supporting Those Who Serve" annual award, as a recognition of his exceptional leadership advancing the implementation of public safety drone programs across the globe.

Romeo has appeared in media forums from ABC's Good Morning America, New York Times, Wired magazine, to Forbes and held keynote presentations, panels, workshops and webinars across the world, sharing success stories, use cases, lessons learned, and his vision of the drone industry. Romeo can be found on Twitter at @RomeoCH.
Abraham Bachrach, CTO & Co-founder, Skydio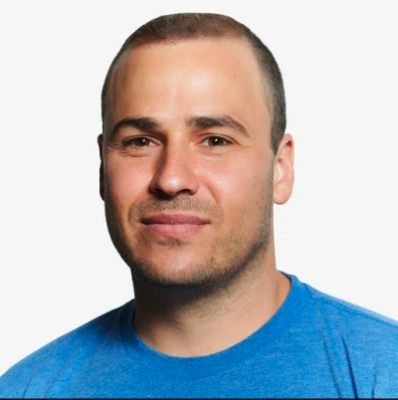 Abraham is CTO & Co-founder of Skydio. He led an award winning autonomous flight research program at MIT, starting in 2007. He also was a co-founder and technical lead at Google Project Wing. His experience spans across computer vision, machine learning, system architecture, and vehicle design. He is a co-author of numerous technical papers and patents, and holds a BS from UC Berkeley, and MS and PHD from the Massachusetts Institute of Technology.
Grant Guillot, Founder & President, Grant Guillot, LLC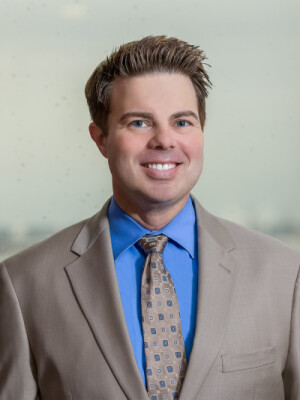 Grant Guillot is the Founder and President of Grant Guillot, LLC, an unmanned aircraft systems regulatory and business development consulting services firm. Grant advises drone manufacturers and companies that provide UAS services, as well as companies operating in industries using drones. He represents clients before government agencies and assists commercial drone users with the concurrent navigation of federal, state and local UAS regulations. He has been featured on Fox Business and Fox News to discuss the opportunities and challenges arising from drone use. Grant is the host of "Drones in America", a weekly podcast produced by MarketScale.
Kay Wackwitz, CEO & Founder, Drone Industry Insights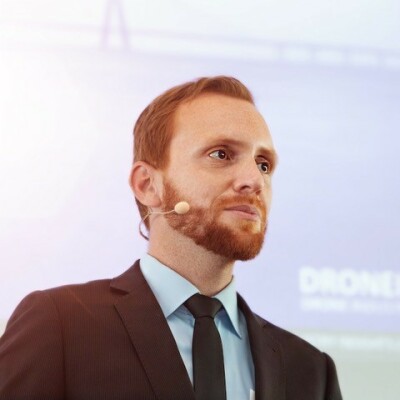 Kay is CEO & Founder of Drone Industry Insights (DRONEII.com) - the leading source for commercial drone market data. Kay is a passionate, proven business leader and entrepreneur with over 20 years of experience in both manned and unmanned aviation. In 2014, Kay founded DRONEII.com to create transparency and accessibility for the quickly evolving commercial drone market. Over the last years, he and his team gained a deep understanding of business models and technologies in the commercial drone space. This knowledge is used to create drone industry reports, databases, and on-demand market studies for their clients. Today the generated market intelligence is being used as the basis for strategic decision-making around the world.
---
Moderator
Danielle Gagne, Editorial Analyst, Commercial UAV News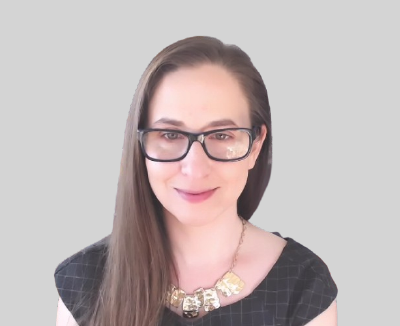 Danielle comes to Commercial UAV News from an editorial background in higher education publishing where she edited books on every topic from financial risk management to nanotechnology and morphing wing technology. During that time, she reported and conveyed the business needs and expectations between all points of her organization and the technology team, working closely with IT development. This skillset led her to Diversified Communications and the commercial UAV industry, where she is excited to be able continue to report important technology news and developments to a wider audience.