On-demand Webinar | Free
Come discover how organizations are transforming their business with the Intel Falcon 8+ Drone – Topcon Edition using a variety of workflows including: planning, processing and analytics.
Key Takeaways:
Discover the advantages of the Intel Falcon 8+ – Topcon Edition ecosystem.
Learn how to Integrate UAS technology into your business to create efficiencies.
Hear how current customers are using the Intel Falcon 8+ – Topcon edition in their business.
Understand optional workflows.
Discover how the product is being used for Survey and Inspection.
Speakers
Dave Henderson, Director - GeoPositioning Sales, Topcon Positioning Group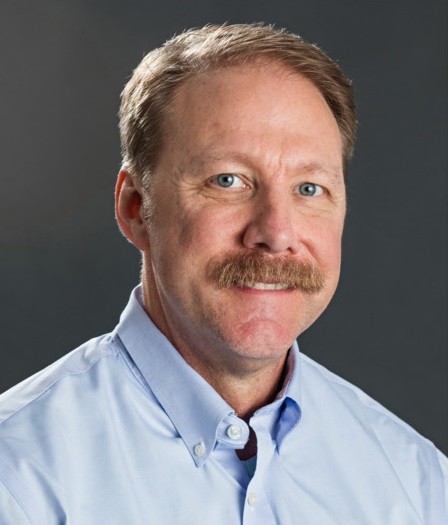 Dave Henderson's career in the positioning business spans three decades. Prior to joining Topcon Positioning Systems, Dave held several industry positions as a District & Regional Sales Manager of Surveying, GPS & GIS mapping products. Henderson's primary focus at Topcon is sales and business development of unmanned aerial systems and LiDAR mobile mapping for the Americas.
Throughout his career, Henderson's focus has been to specialize in assisting businesses, organizations and individuals to implement technology into existing workflows, thereby increasing their productivity and becoming more competitive in the current marketplace. Henderson has become both a knowledgeable resource and a trusted advisor to businesses and organizations throughout the initial discussions, implementation and ROI of adopting positioning technology such as vehicle mobile mapping and unmanned aerial systems.
Dave is currently involved in two Autodesk projects using vehicle mobile mapping to capture geospatial LiDAR and imaging data that will assist engineer design teams and city agencies in the design build process.
Zachary Oliphant, President, Exo Inc.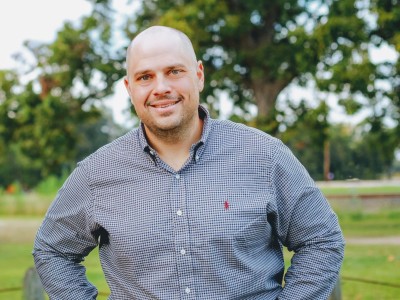 Zachary Oliphant is the President of Exo, a firm that specializes in the evaluation, remediation and management of critical infrastructure assets throughout North America. Mr. Oliphant has been engaged in the design, fabrication and assessment of client assets since 2002.
Dr. Marco Möller, Head of Drone Flight Management Software, Intel Corporation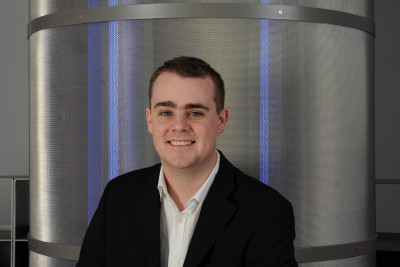 Dr. Marco Möller works at Intel as Head of Drone Flight Management Software. He co-founded the drone startup MAVinci in 2009. He is active in software development for automating drone workflows and speaks about his work at conferences and workshops. In 2017 he was part of the Intel AUVSI keynote discussing automatic bridge inspection.
Fred Judson, UAS Director, UAS Center Ohio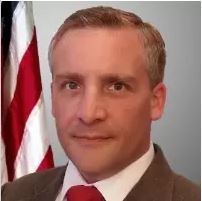 Fred Judson is the Ohio DOT/DriveOhio Director of Unmanned Aircraft. He has more than 23 years' experience in Ohio DOT specializing in geospatial technologies. He has spent the last 5 years in the research and implementation of Unmanned Aircraft Systems (UAS) in ODOT and the State of Ohio. During this time Fred has lead several efforts pushing technological advances in the fields of UAS and geospatial technologies. Through his leadership, Fred has coordinated several activates with local and state resources with UAS for supporting emergency response and geospatial data collection. Fred is a standing member in several committees and continues to participate as an expert in geospatial technologies and UAS for both local and national levels.
Moderators
Jeremiah Karpowicz, Executive Editor, Commercial UAV News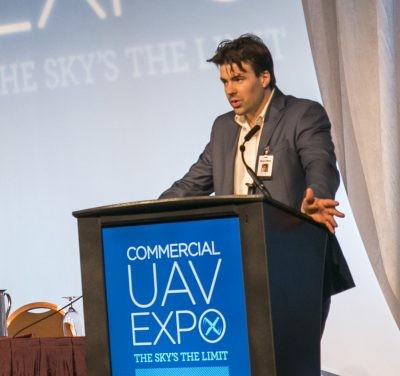 Jeremiah Karpowicz is the Executive Editor for Commercial UAV News. He has created articles, videos, newsletters, ebooks and plenty more for various communities as a contributor and editor. He is also the author of a number of industry specific reports that feature exclusive insights and information around how drones are being used in various markets. Get in touch with him on Twitter: @jeremiahkarp
---
This webinar is provided free of charge and underwritten by a sponsor. Following the webinar, you may be contacted by the sponsor with information about their products and services.