On-demand Webinar | Free
Kittyhawk recently published a whitepaper focused on Remote ID, explaining what it is, what forms it could take and why it's important to the drone industry. In this webinar, we'll dive deeper in discussion with industry thought leaders to understand how Remote ID holds the potential to enable advanced operations, life improving services and greater compliance with laws and regulations around the world.
Specifically, this webinar will feature discussion on:
Why identification is the key to being known as a trusted drone program
What advanced operations and services will be enabled by Remote ID
How commercial operators can begin planning for new compliance requirements
Results from an industry survey conducted by Kittyhawk
Upcoming ASTM standards for Remote ID and their effect on upcoming FAA rule-making
Speakers
Andrew Elefant, Director of Policy, Kittyhawk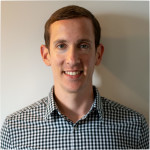 Andrew Elefant is the Director of Policy at Kittyhawk, an enterprise drone software company in San Francisco, CA. Andrew is a licensed attorney in California. He is also a licensed Commercial Drone Pilot and a Private Pilot with Instrument and Multi-Engine ratings.
Brendan Schulman, Vice President of Policy and Legal Affairs, DJI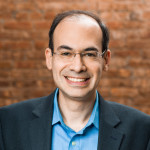 Brendan Schulman is Vice President of Policy and Legal Affairs at DJI, the world's leading civilian drone manufacturer. Brendan is responsible for setting and representing DJI's global public policies relating to public policy, and advocating for reasonable and balanced regulatory outcomes for drone operators around the globe at all levels of government. Brendan manages DJI's public policy professionals in Europe, Asia, and North America. He has served on three FAA UAS Aviation Rulemaking Committees and is a member of the FAA's Drone Advisory Committee. In his prior career in private legal practice, Brendan represented various Fortune 500 companies, tech startups, robotics companies, investment firms, and educational institutions in their development and use of drones. Frequently quoted in the media on policy issues surrounding civilian drones, and a regular public speaker on these topics, he has been building and flying his own civilian drones for over 20 years.
Reinaldo Negron, Head of UTM, Wing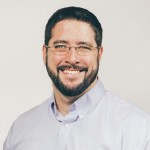 Reinaldo is Head of UTM for Wing - an Alphabet company focused on drone delivery and operator services. Reinaldo also led the ASTM Remote ID Data and Network subgroup.
Prior to Wing, Reinaldo developed technical solutions for large scale advertising clients at Google. He also spent nearly a decade designing air traffic management systems at Lockheed Martin - including Tower, TRACON, and ARTCC departure capabilities for Time Based Flow Management (TBFM); surface management and airport operations; and R&D in Collaborative Air Traffic Management focused on airspace constraint management and airline planning strategies.
Reinaldo earned his B.S. in Computer Science from Carnegie Mellon, M.S in Computer Science from Johns Hopkins University and Graduate Certificate in Systems Engineering and Architecting from Stevens Institute of Technology.
Moderators
Jeremiah Karpowicz, Executive Editor, Commercial UAV News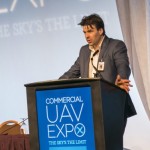 Jeremiah Karpowicz is the Executive Editor for Commercial UAV News. He has created articles, videos, newsletters, ebooks and plenty more for various communities as a contributor and editor. He is also the author of a number of industry specific reports that feature exclusive insights and information around how drones are being used in various markets. Get in touch with him on Twitter: @jeremiahkarp
---
This webinar is provided free of charge and underwritten by a sponsor. Following the webinar, you may be contacted by the sponsor with information about their products and services.