On-demand Webinar | Free
Being an emerging technology, the commercial drone industry is constantly shifting and changing, but 2020 has been particularly marked by significant changes. Companies from all over the drone ecosystem are dealing with new challenges and opportunities like never before. Each experience is providing businesses with important new insights and understandings on how to deal with this industry as it is today, and how it is shaping up to be in the future. With the desire to shed some light on those insights, ideas, and experiences, Commercial UAV News will be bringing together panelists from all corners of the industry to discuss current and future trends, ideas, and strategies in a multipart series.
---
Speakers
Laurent Huenaerts, General Manager, Unifly Inc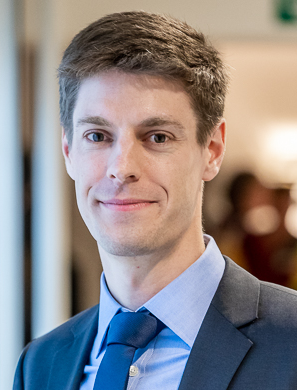 Laurent Huenaerts is General Manager of Unifly Inc. and responsible for the company's operations in North America. He holds a Master of Electrical and Electronic Engineering and a Master of Business Administration. Prior to joining Unifly in 2017, Laurent had 8 years of experience in Sales Management for Software Solutions at Siemens.
Unifly partners with national aviation authorities as well as local authorities around the globe to help them safely integrate UAS into the airspace. Laurent is also a member of the RPAS Traffic Management Action Team in Canada (RTMAT), and of several standardization organizations such as the ASTM F38 Committee and the ANSI UAS Standardization Committee.
Matt Rabinovitch, CEO, Teleidoscope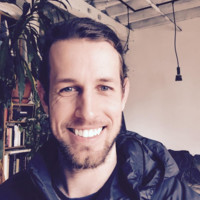 Teleidoscope provides visual tracking software for resource constrained devices. Taking a Classical Computer vision approach, Teleidoscope's tracking solutions can track arbitrary objects in the scene including objects as small as 5x5px.
Teleidoscope's solutions are applicable to counter UAS, onboard UAS based visual target tracking (follow me), and obstacle avoidance.


Joe Hutton, Director for Airborne Products, Applanix


Joe Hutton is the Director for Airborne Products at Applanix Corporation, where he is responsible for new business development and overall product direction for the airborne business. Joe has been with Applanix since 1991. He obtained his B.A.Sc degree in Engineering Science from the University of Toronto in 1989, followed by a M.A.Sc. degree in Aerospace Engineering from the University of Toronto Institute for Aerospace Studies in 1991. Joe has over 18-years' experience in GNSS-INS integrated navigation systems technology and its application to mobile mapping and surveying. He is a member of ION and is a licensed professional engineer in the Province of Ontario.

Julien Hautcoeur, Director of GNSS Product R&D, Tallysman Wireless Inc.


Received a Ph.D. degree in signal processing and telecommunications from the Institute of Electronics and Telecommunications of Université de Rennes 1, Rennes, France, in 2011. After a four years postdoctoral training he joined Tallysman Wireless Inc. in Ottawa, Canada, as an antenna and RF engineer and he is now the Director of GNSS Product R&D.
---
Moderator
Linda McLaughlin, Conference Program Manager, Commercial UAV News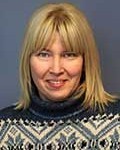 Linda is a conference producer for the technology group at Diversified Communications, managing conference program content for events including Commercial UAV Expo Americas and SPAR3D/AECNext. She has developed technical content for conferences in a range of sectors and technologies, including engineering process improvement, building design and AEC, materials science, pharmaceutical & biotech, healthcare IT. Her background is in sales and marketing; she began her events career in sales at PTC and since then has developed content for organizations including The Knowledge Foundation, Daratech and Cambridge Healthtech Institute (CHI).