On-demand Webinar | Free
Set Up Your Drone Mapping Project for Success
Benefit from lessons taken from real world Drone projects. Details and lessons that span traditional mapping, 3D approaches for visibility, and precision agriculture projects help set you up for success no matter your drone mapping application.
Join this webinar to learn how to adopt a successful drone project approach from the get-go.
In this webinar you will learn:
Best practices from real world drone applications to help steer your drone project in the right direction.
How to automate your drone image processing routine with the industry's easiest-to-use drone image processing software.
In a few clicks, how to use Drone2Map to create authoritative 2D and 3D products for tailored professional workflows.
Expand Your Mapping with Drones Knowledge: With Lessons from the Field
If you want to enhance your drone mapping project, this webinar is a must. Don't miss it!
Speakers
William J Shuart, Assistant Professor and Environmental Technology Coordinator in the Center for Environmental Studies at Virginia Commonwealth University

William is an Assistant Professor and Environmental Technology Coordinator in the Center for Environmental Studies at Virginia Commonwealth University. Along with directing the geospatial infrastructure for VCU Life Sciences, Mr. Shuart teaches graduate courses in Environmental Remote Sensing, Environmental Applications of GIS, and Drone Technology. Mr. Shuart was an ESRI Authorized Instructor for 9 years and has over 20 years of experience in remote sensing and geospatial technologies. His research focuses on ecological data management, analysis of landscape change, integrating real-time data networks. For the past 5 years, he's focused on terrestrial and airborne LiDAR, and manned and unmanned data acquisition, processing, and dissemination.
Dr. Lorraine Tighe, Senior Product Marketing for Imagery and Remote Sensing, Esri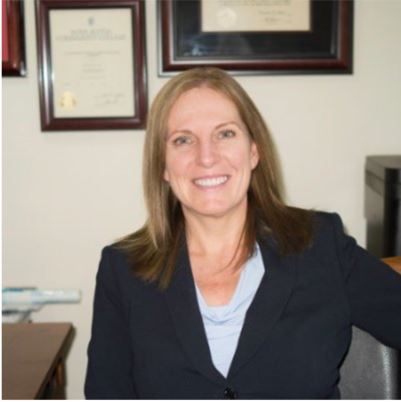 Lorraine Tighe has a Ph.D. degree in Earth Sciences, a graduate diploma in Remote Sensing, and a B.Sc. degree in Physics and Geology. Lorraine is currently the Senior Imagery and Remote Sensing Product Strategy and Marketing lead at Esri. She has been involved with IfSAR/InSAR research for topographic and geological mapping and forestry applications for the past 23 years. Dr. Tighe's research activities include studying the amount of X-band Interferometric Synthetic aperture radar (IfSAR/InSAR) and fully polarimetric C- and L-band polarimetric InSAR (PolInSAR) penetration into open barren terrain and vegetated canopy to classify vegetation type and estimate canopy and terrain height over diverse environments and large geographic extents common in North America. She is the co-author of the ASPRS DEM User's Manual Chapter 7 (3rd edition), a chapter on IFSAR. She has delivered lectures, workshops, and training sessions on IFSAR mapping in Canada, United States of America, Jamaica, Brazil, Equator, Honduras, England, Scotland, Poland, Germany, Indonesia, Philippines, Malaysia, and Australia.
Moderators
Sean Higgins, Editor, SPAR Point Group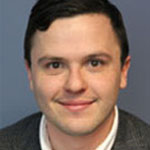 SPAR Point Group Editor Sean Higgins produces SPARView, SPAR's weekly newsletters for 3D-scanning professionals and spar3d.com. Sean has previously worked as a technical writer, a researcher, a freelance technology writer, and an editor for various arts publications. He has degrees from Hampshire College in Amherst, Massachusetts and the University of Aberdeen in Scotland, where he studied the history of sound-recording technologies. Sean is a native of Maine and lives in Portland. Follow him on Twitter: @SPAR_editor
---
This webinar is provided free of charge and underwritten by a sponsor. Following the webinar, you may be contacted by the sponsor with information about their products and services.