On-demand Webinar | Free
Technology and its capabilities are changing constantly with new features, products, and software designed to make work safer, faster, cheaper, and better. Stay up to date on what is out there and interact with leading companies about the latest changes, upgrades, and new products and services available within the drone industry by attending our Emerging Tech Showcase.
---
Moderator
Danielle Gagne, Editorial Analyst, Commercial UAV News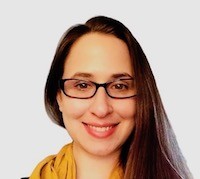 Danielle comes to Commercial UAV News from an editorial background in higher education publishing where she edited books on every topic from financial risk management to nanotechnology and morphing wing technology. During that time, she reported and conveyed the business needs and expectations between all points of her organization and the technology team, working closely with IT development. This skillset led her to Diversified Communications and the commercial UAV industry, where she is excited to be able continue to report important technology news and developments to a wider audience.