Event Date Updates Coming Soon!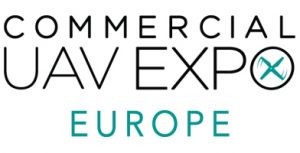 Commercial UAV Expo Europe is where the commercial drone community will gather to learn, connect, and drive the industry forward. In addition to content about new opportunities and challenges the industry is facing due to COVID-19, industries covered include Construction; Drone Delivery; Energy & Utilities; Forestry & Agriculture; Infrastructure & Transportation; Public Safety & Emergency Services; Security; and Surveying & Mapping. It is presented by Commercial UAV News and organized by Diversified Communications.
Who exhibits at Commercial UAV Expo Europe?
Airframe Manufacturers
Component Suppliers
Software Developers
Service Companies
Who attends Commercial UAV Expo Europe?
Professionals involved in capturing, processing and utilizing commercial UAS/UAVs including:
Asset Owners and Operators
EPCs(Engineering/Procurement/Construction)
AECs (Architects/Engineers/Construction)
Surveyors
Technology Leads
Project Managers
Farmers & Crop Consultants
First Responders and Law Enforcement
In these industries:
Construction
Drone Delivery
Energy & Utilities
Forestry & Agriculture
Infrastructure & Transportation
Public Safety & Emergency Services
Security
Surveying & Mapping
---
Discover some of our Europe-focused content