Starting a New Subscription
Please click

here

to set up an account.
Select a package listing option.
(Optional)

Enter a Discount Code.
Click Checkout.
Complete the Login / Create Account section with your contact information and company details. Click continue.

Click "Submit for Approval" and one of our customer service representatives will review your listing and publish the changes to the live

Buyer's Guide

.

You can edit your listing at any time.
Upgrading Your Subscription
You can upgrade your subscription from Silver to Gold or Platinum, or from Gold to Platinum at any time.
Log in to your account and go to the My Account page.
Scroll down to the Subscriptions section and click "Upgrade" on the listing that you want to upgrade.

You will see the available upgrade options with annual pricing. Once you select one you will see a prorated price based on how long you have left in your current subscription.
Pay for the listing by using a saved payment method or by adding a new one. If you have a coupon code you can enter that at the bottom.
Click "Pay Now & Change" to upgrade. New features will be available immediately.
How to Make Changes to Your Listing
Log in

to your account and go to the

My Account

page.
Scroll down to the Buyer's Guide Listings section and click "Edit" to make changes to your listing.

The left side panel will show all fields that you are able to edit. When you make an edit it will show a real time preview in the panel on the right.
If you want to continue to make edits and are not ready to submit for approval, click "Save Draft" to save your edits.
Once you are ready to submit your edits for approval and publication on the site click "Submit for Approval". Once the edits are reviewed by staff they will be published on the site and your will receive an email notification.
Enter a Coupon Code
You can enter a coupon code in 2 places:
1. In the bottom left on the cart page. Click "Apply" after entering the code to apply it.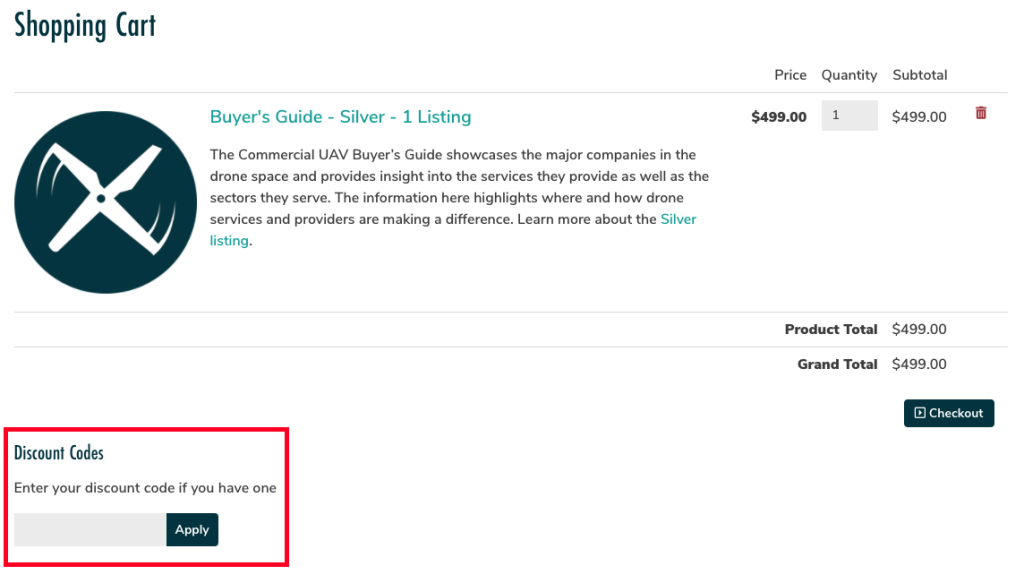 2. In the top right of the checkout page. Click the "Have a coupon code?" button to open up the field to enter your coupon code. Click "Apply" after entering the code to apply it. You may have to wait a few seconds for the price to refresh.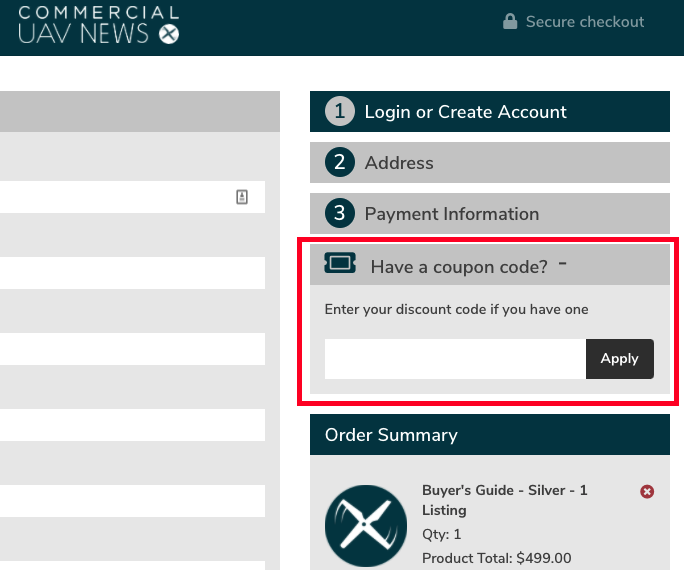 Media Specs
View Buyer's Guide media specs.